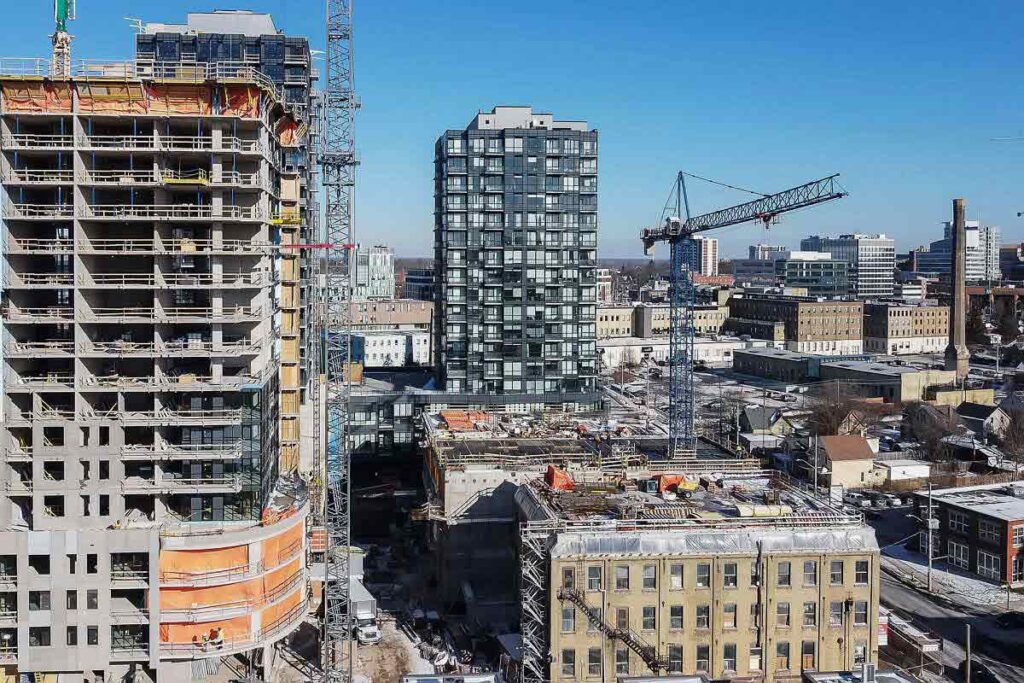 Experienced in countless hours recording many construction project around Waterloo Region. Our construction package will help capture stunning shots of your construction projects from start to finish, to document or present progress of it or if you need attention catching social media posting nothing will show it better than quick upbeat video clip.  
We are here to capture your next commercial construction project including: office, apartment buildings,  hospitals, schools, library,  sports facilities,  shopping centers, manufacturing plants, road or highways  construction 
Living just few short minus from rural setting there is plenty of nature and rolling farmers field to capture from up in the air. If you need to show your community or property from unique perspective with short video production or need footage to use on wider project please contact us and we would love to help be part of your production.